We want our children to become lifelong worshippers of Jesus!
Children learn to know and show the love of Jesus through our Faith Kidz Sunday morning worship and other enrichment programs. Questions? Contact our Director of Children's Ministries at
Interested in Serving with Us?
If you would like to share your faith and help a child start their own faith journey, we would love to find a place for you in our Sunday morning rotation! Please contact Misty Oldfield at for more information.

Faith Kidz Sunday Mornings
We can't wait to have your children join us on Sunday mornings!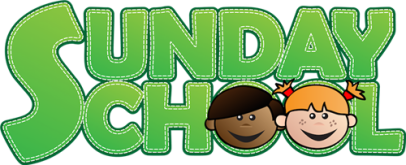 Check In
We encourage everyone to start checking in their children 15 minutes prior to services. This helps our teachers get the kids settled, and will give you a little time to visit with friends (or meet some new friends) in the lobby before going into Sunday worship.
Sunday Morning Options
9:30 am - Check-in begins at 9:15 am.

Toddler-Preschool in room 302

K-3rd in room 304

4th-6th in room 204

9:30 am -

The nursery will be open and staffed for parents to check-in their babies through age 2 for childcare.

11:00 am

- The nursery is not staffed at 11:00, but will be open and available for a parent and child to use as needed. Also, there are no Faith Kidz classes at the 11:00 hour.
---
Upward Sports
Upward is an evangelistic sports ministry for boys and girls that promotes salvation, character, and self-esteem in every child. Watch our highlight video from last season to get a flavor of the fun and energy of Upward Basketball and Cheer!
Upward Registration for Basketball and Cheer
Upward Basketball and Cheer has opened registration for the 2022-23 season! Save $30 by registering now through October 7. After October 7 the fee increases. To register and for more information, please visit www.cincyupward.org. Questions? Text or call 513-868-8995 or email .
Faith Community is part of an Upward Church partnership that offers both basketball (ages K-9th grade) and cheerleading (ages K-4th grade). Upward is an evangelistic sports ministry for boys and girls that promotes salvation, character, and self-esteem in every child! We look forward to hosting lots of kids this winter and helping them learn about teamwork and the love of God.
Click Here for Parent Testimonies
---
3rd Grade Bible Ceremony
Faith Community's 3rd Grade Bible Ceremony is a special Sunday in the faith journey of our 3rd graders. Our church gifts them with their very own children's Hands-On Bible to use in Sunday School and in their homes. Any child currently in 3rd grade is invited to receive a Bible, as well as any child in 4th - 6th grade who has never received a Bible.
Our Bible presentation will be held on Sunday, November 13. Questions? Please contact Kelly Waugh at [email protected] or fill out the form below to register your child to receive his or her Bible.
---
Vacation Bible School
Vacation Bible School (VBS) is an opportunity for children, ages 4 through those going into 6th grade, to learn about Jesus in a very fun and engaging environment. Each day at VBS, kids travel through field-tested rotations that reinforce relevant Bible Points and immerse kids in new adventures. Watch our video below to see all of the fun from our 2022 "Monumental" VBS.
Stay tuned for 2023 VBS dates … coming soon!
Faith Community VBS Video (Summer 2022)
---
Acolytes
Our acolyte ministry helps teach your 3rd - 6th grader to honor God as they bring the "Light of Christ" into our Traditional Worship services. Children are invited to serve as acolytes in the traditional services. For more information, please contact