We are committed to the spiritual development of all students and encourage youth to have a thriving relationship with Jesus Christ.
Committed leaders, who love God, are part of our team to make sure that students feel loved and cared for. Being a parent can be lonely, exciting and scary. We want you to know that you are not alone. We would like to invite your youth (grades 7th-12th) to join us at any of our weekly or special events to be a part of what God is doing at Faith's Youth Ministries. Questions? Contact our Director of Youth Ministries, Jeff Ackenback, at .

Youth Group
We meet most Sunday evenings from 5:15 - 7:00 pm in our new Youth Room. Jeff will share his message at 5:30 pm and then during the second hour the students will take part in small groups and activities (games, etc).
Sunday Evening Dates
February 12 - Due to the Super Bowl, we will meet from 5-6 pm
February 19 - Normal schedule
February 26 - Normal schedule
March 5 - Normal schedule
Upcoming Events
February
We are in the planning stages for a February event … stay tuned.
Worship Arts
Our Worship Arts Student Ministry programs encourage students to share their musical gifts at Faith Community. All students are welcome! Opportunities include:
Christmas Cantata (singing and instrumentalists)
Instrumentalists (solos and combos)
Praise Teams in contemporary worship (singing and instrumentalists)
Confirmation
Faith Community's Confirmation program is a way for students in 8th grade or above to learn more about their faith and the Methodist church, as well as the world around them and how to cope. Classes run from September 18 – March from 4-5 pm each Sunday in the Youth Room. On a Saturday evening in early March, we host our annual Confirmation Dinner where students share their personal statements of faith. The following morning is Confirmation Sunday where the students are confirmed during worship. Questions? Contact Jeff Ackenback at
To register your student for Confirmation, please visit our online sign-up form.
Stay in Touch
If you'd like to sign up for emails or text messages from Jeff, please click the "Stay In Touch" link below. Thanks, and we are looking forward to seeing you in person soon!
Ongoing Ways to Connect Virtually
Jeff posts his Sunday evening messages on the "All Things New" podcasts. You can listen to them on the Youth section of our app (or download the podcast directly to your phone).
Jeff is also doing "Stevie's Sidequests" bonus messages. These are also included in the "All Things New" podcasts.
Recent Messages from Jeff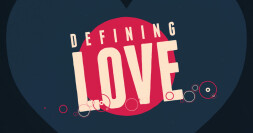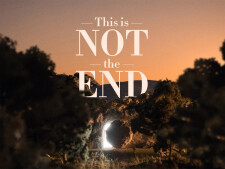 Elevate is currently on hold.