WELCOME TO FAITH COMMUNITY!
Whether you're just checking us out online or you've been here in person, we're glad you're here. Our church began in 1966 with a small group of people who had a desire to study God's word and live out their Faith in Community.
WORSHIP SERVICES
Traditional Worship
Sundays at 9:30 and 11:00 am
In our Traditional service, you will encounter God through the Holy Scriptures, liturgy, prayer, and singing of hymns. You will experience a rich variety of music including our Chancel Choir, Bell Choir, and the Brass Ensemble throughout the year. The traditional service is held in our beautiful Sanctuary.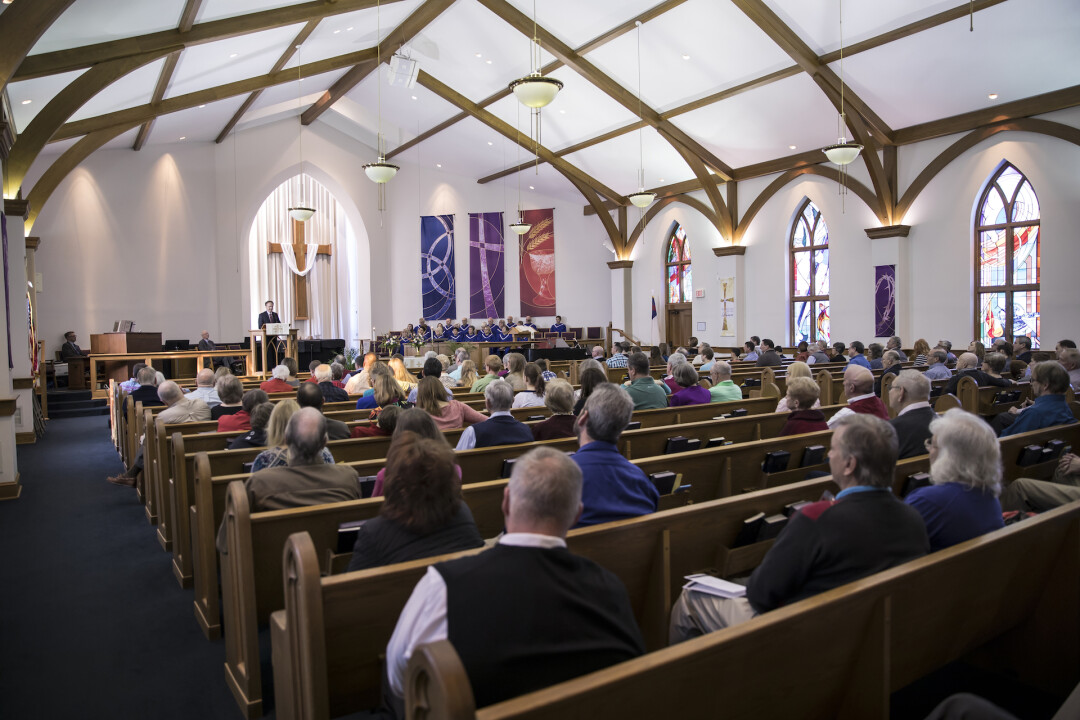 Contemporary Worship
Sundays at 9:30 am
In our Contemporary service, you will encounter God through a Spirit-filled atmosphere that engages the senses. You will experience multimedia including screens, special lighting, and creative set designs. The music is contemporary and draws one closer to God through vocals, drums, guitar, and keyboard. The Contemporary service is held in our modern Christian Living Center.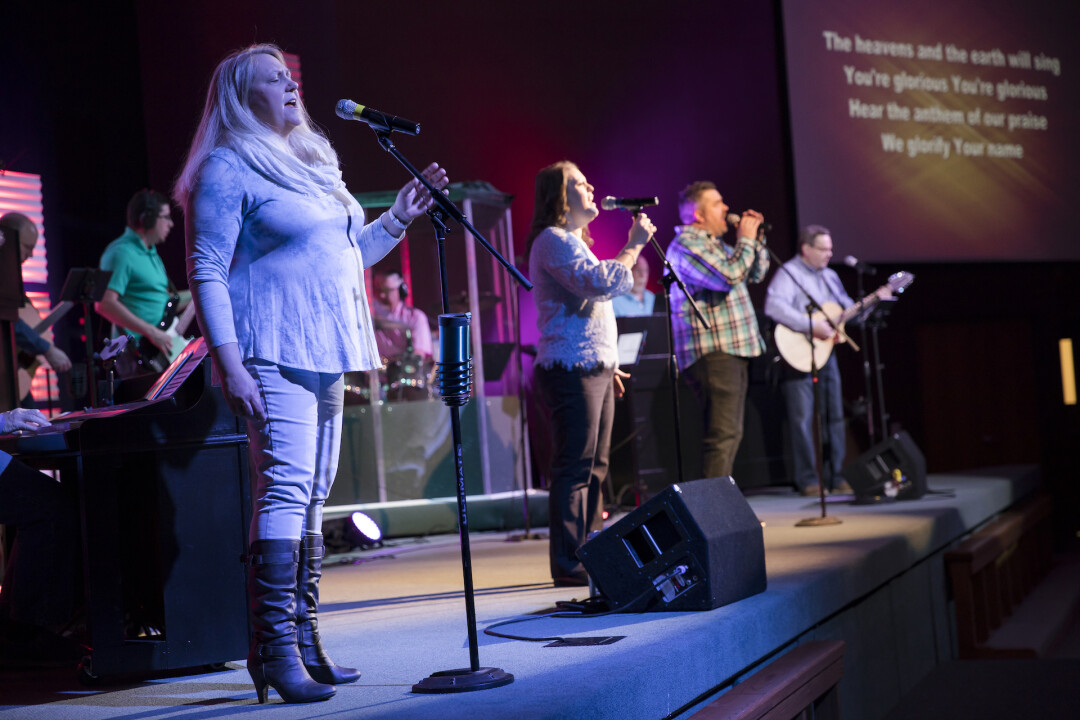 Virtual Sunday Worship
If you prefer to worship virtually, you can access our 9:30 Contemporary and 11:00 am Traditional Sunday services each week through:
NOTE: We record our Live Stream worship, so if 9:30 or 11:00 am are not convenient times, you can watch either service at a later time. Or, another option is to go to the "WATCH" hub on our app to watch the sermon portion of the service.
FaithKidz SUNDAY SCHOOL
9:30 am only - Preschool through 6th-grade classes are meeting again in person. Each specially designed lesson is carefully built with social distancing precautions in mind.
9:30 and 11:00 - The nursery will be open both hours for parents to use if needed, but will not be staffed. Nursery or toddler classes are not available at this time.
11:00 am - We don't have in-person Sunday School at the 11:00 hour at this time. Hopefully again soon!
NEXT CONNECT
We invite you to join us any second Sunday for Next Connect! This half-hour gathering helps folks learn more about what we believe and how you can connect to our ministries. Meet us in the coffee area (located in the lobby) right after either worship service. If you have questions, please contact Duane at .
Our goal in this brief gathering is to:

Share Faith's mission and vision
Highlight our main forms of communication for you to engage in the life of the church
Discuss ministry opportunities for you to grow in your relationship with God and others
Answer any questions you may have about connecting to our Faith Community family.
Upcoming Next Connect Dates
May 15, 2022 (Note: Due to Mother's Day, this date is scheduled for the third Sunday)
June 12, 2022
July 10, 2022
August 14, 2022
September 11, 2022
---
FREQUENTLY ASKED QUESTIONS